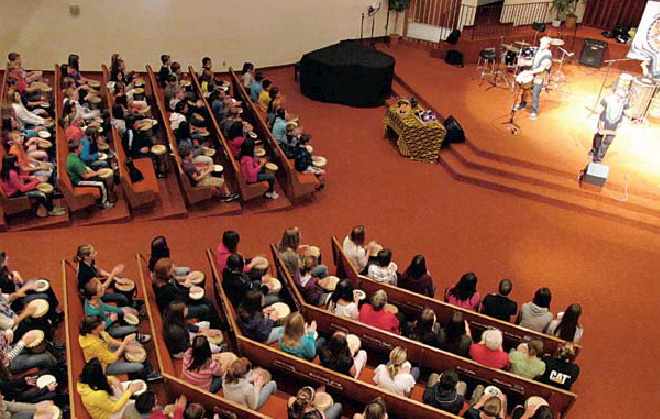 On October 5 [2011], the Youth Revolution had the second forum – the start of the Youth Revolution – at the McDiarmid Alliance Church. The purpose of the forum was to continue the endeavours and hard work of the Youth Revolution within our schools and our community.
This year, the forum was comprised of 140 students, 19 Y-R coordinators, and 13 community members. Last year, the Youth Revolution had 15 schools and 150 members at the end of June, 2011 which implemented over 50 projects. This year, the Y-R already has 212 members in 18 schools.
"We hope to implement as many projects as last year, if not more," said Lili Jardine, the Community Drug and Alcohol Education Coordinator and Youth Revolution Coordinator.
The event opened with a minute of silence for former Y-R member, Kayleigh Brugger. Then Mayor Shari Decter-Hirst opened with some words of encouragement and wished good luck to the 2011- 2012 Youth Revolution members. She supports the main objectives of the Youth Revolution which are to focus on our community and become part of the solution by addressing the main issues in our community and promoting healthy life choices.
To start working together, the participants experienced the Drum Café, a highly successful interactive drumming program which made the event unforgettable when every participant followed the rhythm with a drum.